PILKINGTON K GLASS
Pilkington 'K' glass varies from normal clear glass in that one side of the glass has a special metal coating known as a low emissitivity coating.
This very fine metal coating allows shortwave radiation through, such as
sunlight, but reflects longwave radiation such as heat from fires and radiators.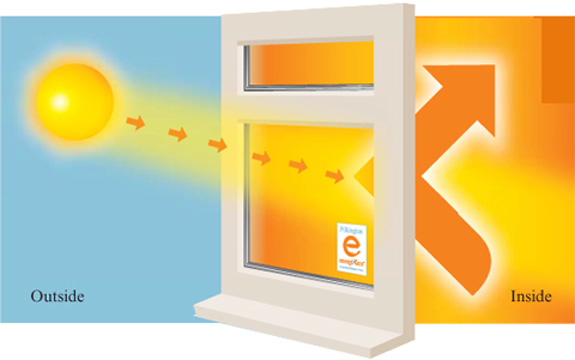 This coating also makes the surface warmer to the touch and condensation is also reduced.
The Pilkington 'K' glass is said to be up to 30% more efficient in its insulation than other types of double glazing.
This of course results in reducing your fuel bills and makes your home much more comfortable.