5 Ways to Decorate Your Sash Windows in Style
Sash windows are statement pieces. Beautifully hand-crafted, timber windows are a fantastic focal point in a room, restoring elegance into heritage and period properties. Many people find it hard to dress their sash windows appropriately, not wanting to obscure their stunning sashes whilst still needing the privacy that window dressings afford.
We have put together a list of window dressing ideas that aim to complement your sash windows, no matter the style of your interior.
1. Sheer elegance: Voile curtains
Voile curtains are a great choice for those of you who want to create a light and airy feel to a room. They work brilliantly in living rooms where darkness isn't a priority, and allow for privacy whilst still letting in natural light. The sheer fabric will complement your sash windows, making them the focal point in the room without obstructing the elegance of the woodwork.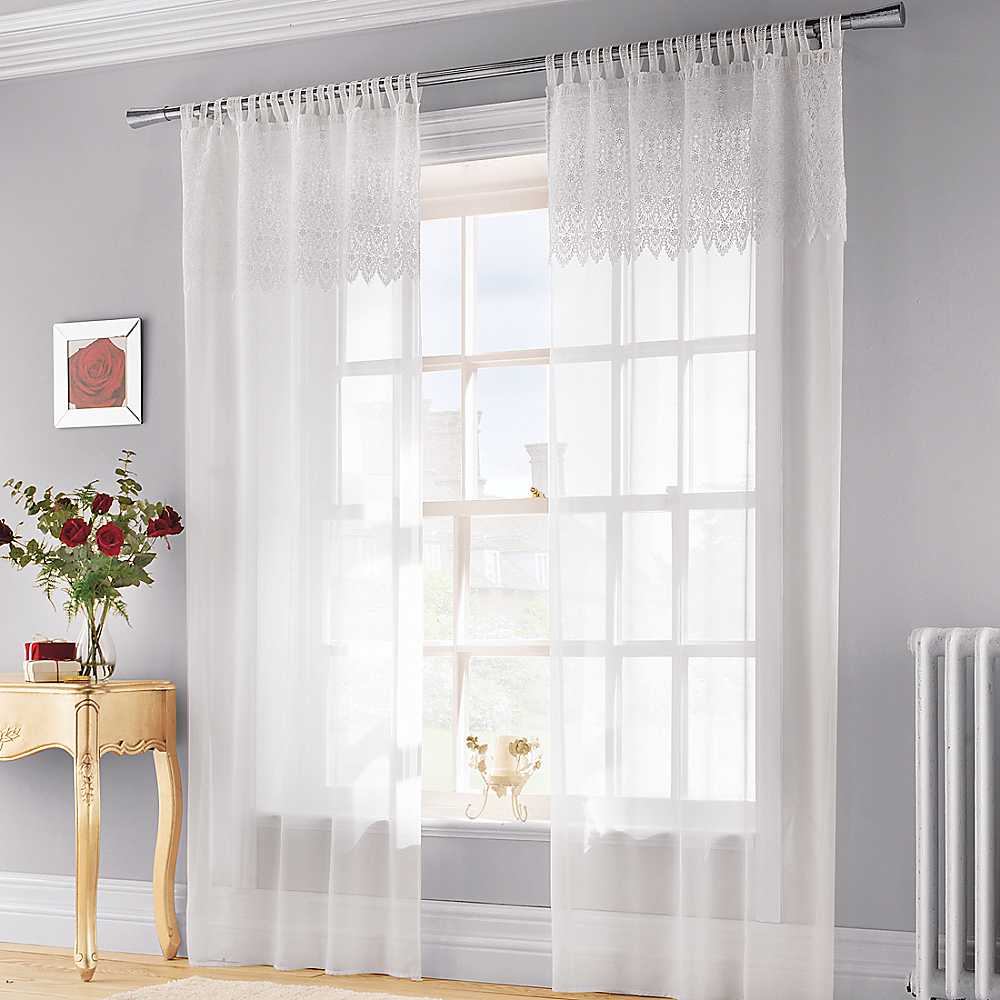 Image: twolittleowlsblog
2. Create character: Shutters
Interior window shutters are a great way to add character to your home. You can have them custom made to provide a unique addition to your sash windows. Shutters make it easy to filter the light coming into the room and keep the room cool in the summer months. Cafe style shutters are a popular option in London. They cover the bottom half of the window for added privacy on street level, whilst ensuring your sash windows are still the centrepiece of the room.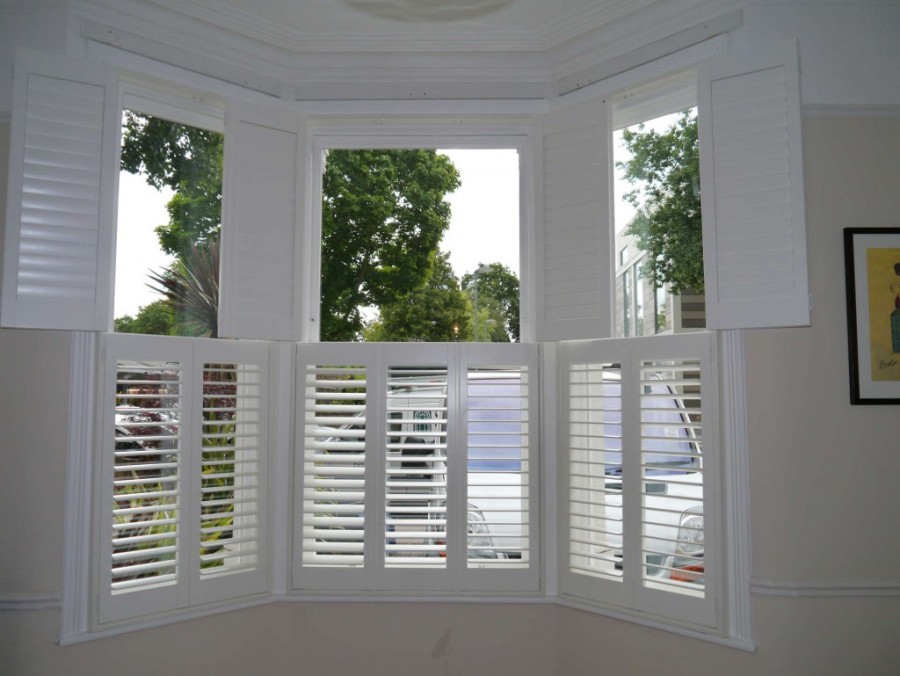 Image: shutterwise
3. Frame your sashes: Floor-length curtains
Floor to ceiling curtains remain a popular choice for window dressings. They offer your sashes a soft framing effect and can be chosen to complement the rest of your interior. Floor-length curtains are probably some of the most versatile of window dressings, as you can change up the look and feel in multiple ways: Hang them on a traditional curtain pole or modern suspension-rail, add an intricate hem or sweep them out of the way with an elegant curtain tie.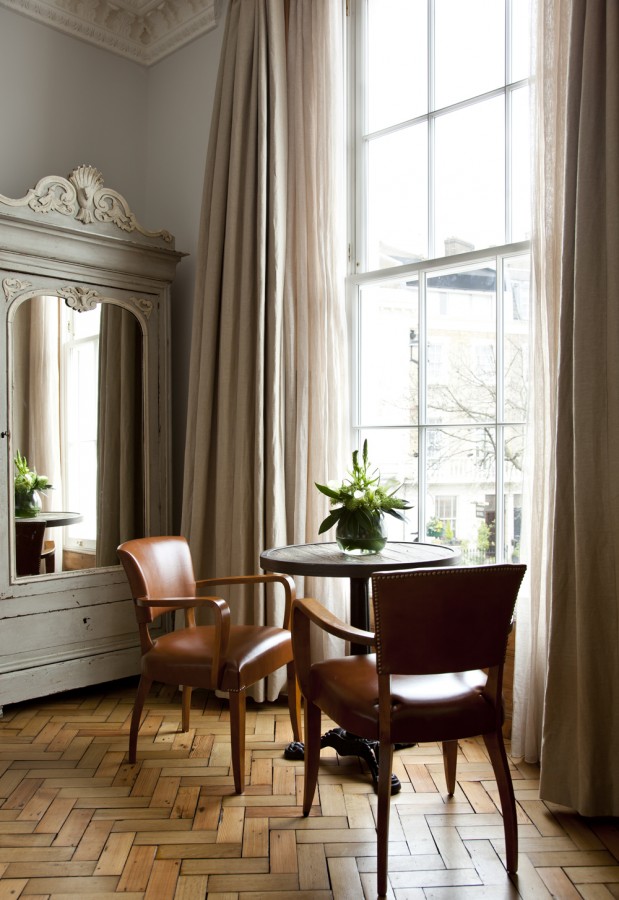 Image: london-unattached
4. Stay traditional: Pelmet
Pelmets are a fantastic complement for sash windows as they maintain the traditional feel of period homes. They come in lots of different styles and finishes, leaving you spoilt for choice! However, make sure that the pelmet is short enough so that it doesn't obscure your beautiful sashes. They also provide a sophisticated way to disguise curtain rails or tracks, creating a seamless finish.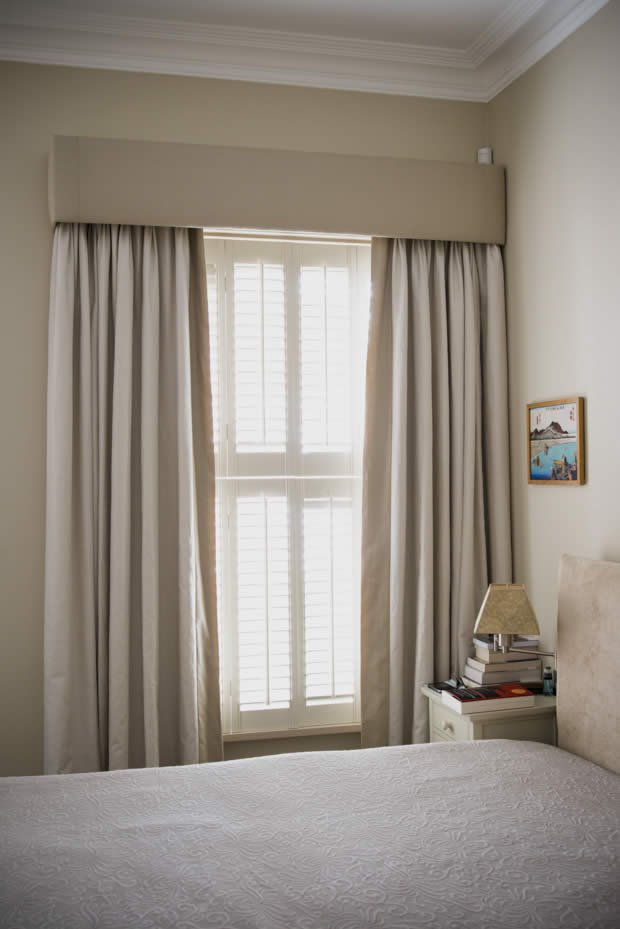 Image: pretavivre
5. Be practical: Window Blinds
Blinds are probably the most cost effective of all the choices, but that doesn't mean they look cheap. Roman blinds are a popular choice for their practicality. You can adjust them easily to allow natural light into the room, or to add privacy. Available in a range of styles and shades, these types of blinds are a stylish way to add warmth and elegance into a room. As a bonus, their practicality extends to window furniture, sitting stylishly above a window seat or sofa without obstruction.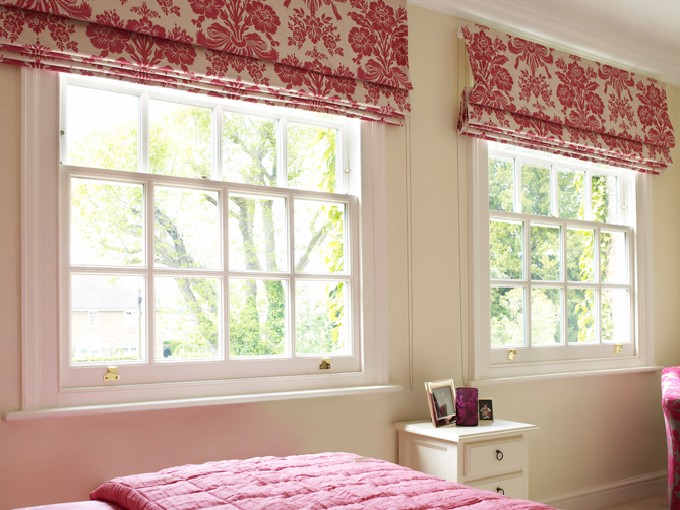 Image: freshdesignblog
Sash Smart Tip:
Have a look at some window design inspiration tips from Pinterest. You can create your own texture and design boards or see how other people have chosen to dress their sash windows. There is a wealth of interior design inspiration out there, just look how well these shutters work on Georgian period sashes:
---
---